Links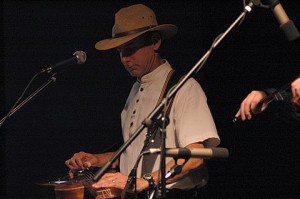 Barking Legs Theatre
The best little venue in Chattanooga.  Intimate and "sonically blessed", this is a great spot both to perform and take in a concert.
Publications
The Pulse
Our favorite Local Music, Arts and News Mag
Endorsements
Redline Resophonics
Steve Smith (Cumberland Acoustics) builds a fine guitar! Check them out! Lou plays a Peabody Pro.
Bobby Poff Straps
Art and "insurance" for your instrument.  Bobby's work is beautiful and functional.  Check it out.
Scheerhorn Resonator Guitars
Tim Scheerhorn arguably makes the finest resophonic guitars on the planet.  I am proud to play them on stage and in the studio.
Radio Stations
WUTC Radio fm 88.1
Good support of local musicians
Studios
Signal Path
A great place to record in Nashville
Associations
International Bluegrass Music Association
The resource for Bluegrass
Reso-Nation
The Land of Slide where all things reso reside
Musicians
The Dappled Grays
Catch a ride!  Great bluegrass band of hot pickers, singers, and songwriters.
SoundArt Recordings
Butch Baldassari's excellent site. We miss Butch terribly, but his music lives forever.
Mandolin Cafe
Somebody stop me!  Is there a 12-step program for this?
Dave Pomeroy
Nobody does it like Dave!  Check this site for news on Dave and also the most exciting new acoustic band ever, Three Ring Circle:  Rob Ickes, Andy Leftwich, and Dave
Justin Moses
Every band needs at least one of these guys.  He does it all and does it well.
Rob Ickes
No one even comes close.  A true master and a very fine fellow.
Sierra Hull
She's really unreal (and more fun to pick with)
Jerry Douglas
He's da Man.  Funny bulletin board, too
Jim Hurst
In the running for Nicest Guy in the World.  Not to mention his guitar playing!
Ivan Rosenberg
Hey, y'all know any lonesome music?
Tom Roady
One of the best there ever was. His career spanned decades and touched many lives (especially ours).